News
City of Meriden News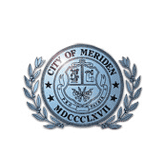 Web Site: http://www.meridenct.gov
142 E. Main St., Meriden, CT 06450
Tel: (203) 630-4123 Fax: (203) 630-4274
We'll give you three reasons why Meriden is a great place for business. Meriden-"Location. Location. Location". Visit us at www.cityofmeriden.org or www.meridenbiz.com!

View all News Articles for City of Meriden
---
Meriden Green Featured in Johns Hopkins University - 21st Century Cities Initiative Report
December 8, 2020

The American Flood Coalition and United for Infrastructure recently held a webinar, Building for the Future: Flood-resilient Infrastructure and Job Creation. Meriden Economic Development Director, Joseph Feest was a panelist on the webinar and spoke on the Meriden Green which was featured in a recent Johns Hopkins University - 21st Century Cities Initiative Report.

The report is a first-of-its-kind look at the effects of federal investment in flood resilience. The report found that flood-resilient infrastructure:

- Creates jobs: Every million dollars invested in flood infrastructure projects is associated with 40 new jobs in the construction and retail trade industries. That means every billion dollars invested could be associated with up to 40,000 new jobs across the country. - Creates new businesses and stimulates local economies: An average of four new construction businesses are associated with investing one million dollars in flood infrastructure funding in a metropolitan area. Flood infrastructure boosts economies close to home, providing business for local contractors. - Drives job growth at the Congressional District level: Using county level data along with the study's jobs creation estimates, the report also quantifies potential job growth that investments in flood infrastructure projects could have in each Congressional District. If you weren't able to watch the webinar, you can view the recording here. The webinar features remarks by South Carolina Governor Henry McMaster, Louisiana Congressman Garret Graves, and Michigan Department of Transportation Director Paul Ajegba, as well as a panel discussion with Melissa Roberts, Executive Director of the American Flood Coalition, Matthew E. Kahn, Director of the 21st Century Cities Initiative, and other experts.

Click here to view the webinar.

Click here to view the report and/or executive summary.





Member News is provided as a service of the Midstate Chamber of Commerce and is also featured in the monthly "Chamber News" newsletter mailed to members.

The "original publication date" of Member News articles posted on this web site reflects the date this article was added to the Chamber database and may not necessarily reflect the date such news events occurred.