News
City of Meriden News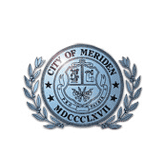 Web Site: http://www.meridenct.gov
142 E. Main St., Meriden, CT 06450
Tel: (203) 630-4123 Fax: (203) 630-4274
We'll give you three reasons why Meriden is a great place for business. Meriden-"Location. Location. Location". Visit us at www.cityofmeriden.org or www.meridenbiz.com!

View all News Articles for City of Meriden
---
Halloween Guidelines
October 22, 2020

Halloween Guidance:

The ongoing COVID-19 pandemic requires all of us to take steps to keep ourselves, our families, and our communities safe and healthy: wear our masks, wash our hands frequently, and maintain social distancing. As a result, we will need to celebrate many fall traditions differently this year, including Halloween. Traditional Halloween activities carry a high risk for spreading COVID-19, but we can reduce that risk significantly by organizing and participating in fun, lower or moderate risk alternatives.

The CT DPH recommends click here for recommendations. that everyone planning to participate in Halloween activities this year review the guidance recently issued by the Centers for Disease Control and Prevention (CDC).





Member News is provided as a service of the Midstate Chamber of Commerce and is also featured in the monthly "Chamber News" newsletter mailed to members.

The "original publication date" of Member News articles posted on this web site reflects the date this article was added to the Chamber database and may not necessarily reflect the date such news events occurred.