News
City of Meriden News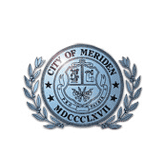 Web Site: http://www.meridenct.gov
142 E. Main St., Meriden, CT 06450
Tel: (203) 630-4123 Fax: (203) 630-4274
We'll give you three reasons why Meriden is a great place for business. Meriden-"Location. Location. Location". Visit us at www.cityofmeriden.org or www.meridenbiz.com!

View all News Articles for City of Meriden
---
City of Meriden Appoints New Police Chief
June 22, 2020

The City of Meriden is pleased to announce that Roberto Rosado has been selected as the City's new Police Chief, replacing Chief Jeffry Cossette, who recently retired. Rosado accepted the offer to be the City's new Police Chief and will assume the role effective July 1st, 2020. The incoming Police Chief will be responsible for continuing the community's high level of policing services and will assist in growing successful public safety outreach programs.

"I am pleased to announce that the Meriden Police Chief Search Committee has selected Roberto M. Rosado as our next Police Chief," said City Manager Tim Coon. "I have had the chance to work with Chief Rosado in the past, and the City is getting an experienced, enthusiastic and skilled leader. It will be a great pleasure working with him to continue the fine work our Meriden Police Department has done in the past, the present, and into the future."

Rosado joins Meriden after serving 22 years at the Willimantic Police Department. As a native of Meriden, Chief Rosado joined the Willimantic Police Department in 1998 and throughout his career was promoted to the rank of Detective, Patrol Sergeant, Detective Lieutenant, and most recently as Police Chief for the last four years. Rosado has had experience working with various Criminal Justice partners such as Drug Enforcement Administration (DEA), Federal Bureau of Investigation (FBI) and the Bureau of Alcohol, Tobacco and Firearms (ATF). Rosado was responsible for overseeing large level narcotics investigations, and a large number of high profile cases not limited to homicide investigations, aggravated assaults, sexual assaults, robberies and child cases.

Rosado earned his Bachelor's degree from Eastern Connecticut State University and was a graduate of the FBI National Academy in 2015. This August, Rosado will earn his Master's degree in criminal justice with a concentration in management from the University of New Haven.

Rosado has a passion for increasing diversity and improving relations with all community members. He has had extensive involvement in community outreach programs and has been instrumental in building relationships with youths, college students and citizens.

Please help us welcome Rosado to Meriden, he will be beginning his work as Chief of Police for the City of Meriden on July 1, 2020.





Member News is provided as a service of the Midstate Chamber of Commerce and is also featured in the monthly "Chamber News" newsletter mailed to members.

The "original publication date" of Member News articles posted on this web site reflects the date this article was added to the Chamber database and may not necessarily reflect the date such news events occurred.