News
City of Meriden News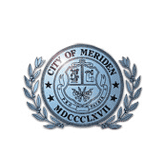 Web Site: http://www.meridenct.gov
142 E. Main St., Meriden, CT 06450
Tel: (203) 630-4123 Fax: (203) 630-4274
We'll give you three reasons why Meriden is a great place for business. Meriden-"Location. Location. Location". Visit us at www.cityofmeriden.org or www.meridenbiz.com!

View all News Articles for City of Meriden
---
Meriden Electronics Recycling Event
June 9, 2020

Take 2 and the City of Meriden are hosting a Free Electronic Recycling Collection

The evemt will take place Saturday, June 20, 2020 from 9am to 12 noon at the City Hall Parking Lot (142 E Main St, back parking lot on Liberty St). Items accepted include: Computers, Monitors, TV's, Cameras, Printers, Scanners, Game consoles, Wires, Chargers, Cell Phones, Laptops, Video Cameras, Radios, Telephones, Fax Machines, Keyboards and More.

Proof of Residency (I.D.) is required, no appointment necessary.

Staff will be unable to retrieve items from main cabin of vehicles. Please place items in vehicle trunks or pickup truck beds. It is important that items are in easily accessible areas, separate from the cabin of the vehicle to ensure social distancing while removing.





Member News is provided as a service of the Midstate Chamber of Commerce and is also featured in the monthly "Chamber News" newsletter mailed to members.

The "original publication date" of Member News articles posted on this web site reflects the date this article was added to the Chamber database and may not necessarily reflect the date such news events occurred.