News
City of Meriden News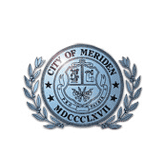 Web Site: http://www.meridenct.gov
142 E. Main St., Meriden, CT 06450
Tel: (203) 630-4123 Fax: (203) 630-4274
We'll give you three reasons why Meriden is a great place for business. Meriden-"Location. Location. Location". Visit us at www.cityofmeriden.org or www.meridenbiz.com!

View all News Articles for City of Meriden
---
Vaping Presentations
February 26, 2020

The Department is offering free presentations on vaping to community organizations. These presentations are for Meriden businesses/agencies and parent groups in Meriden. For more information or to schedule a vaping presentation please call our Public Health Educator at 203-630-4288.





Member News is provided as a service of the Midstate Chamber of Commerce and is also featured in the monthly "Chamber News" newsletter mailed to members.

The "original publication date" of Member News articles posted on this web site reflects the date this article was added to the Chamber database and may not necessarily reflect the date such news events occurred.