News
MembersFirst CT Federal Credit Union - Wallingford News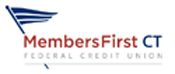 Web Site: http://www.MembersFirstCTFCU.com
163 Washington Street, Wallingford, CT 06492
Tel: (203) 265-0420 Fax: (203) 949-0660
Full Service Credit Union providing low-cost banking services. Anyone that lives or works in Meriden, Wallingford, N. Haven, Cheshire, Hamden & N. Branford are eligible to join. Special Small Business Partnerships availabe.

View all News Articles for MembersFirst CT Federal Credit Union - Wallingford
---
The Robert H. Hart Memorial Award
January 5, 2023

The Robert H. Hart Memorial Award

Three Scholarship Awards Totaling $5,000 Granted Yearly to Qualified College Freshmen

These awards will be granted to the student who best exemplifies the qualities and vision of the award's namesake.

-The ability to lead with conviction; diligence and commitment to a cause

-Evidence of personal commitment to community improvement

-Demonstration of potential and effort to make a difference

-Evidence of an understanding of personal responsibility; and a vision of a better world





Member News is provided as a service of the Midstate Chamber of Commerce and is also featured in the monthly "Chamber News" newsletter mailed to members.

The "original publication date" of Member News articles posted on this web site reflects the date this article was added to the Chamber database and may not necessarily reflect the date such news events occurred.